What To Look Out For When You Are Going Car Shopping
What To Look Out For When You Are Going Car Shopping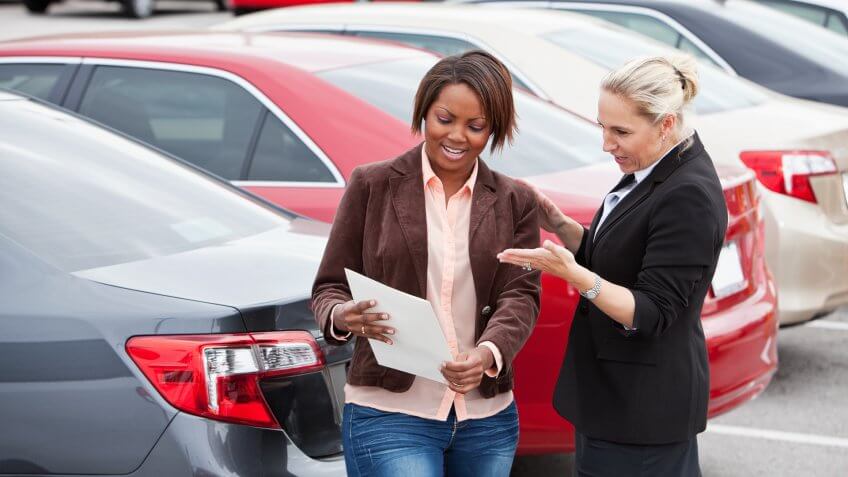 Heading to a car dealer to buy a vehicle can be thrilling but also frightening all at the same time. Learn all you can ahead of time, and you will be much more likely to pick a car that fits your family's needs. Keep reading in order to gain a little insight that will help you make the right decision.
Go to different dealerships before settling on one.
A different dealership might be able to get you a better price on the car you want, and may be running different promotions. Try three or four in your area, and even if you have to travel a bit farther, it may be worth it.
If you are trading in an automobile, visit your local library and find out the value of your car. You can also look this information up online in several different locations. By having the trade-in value of your car and the retail value of your car you can negotiate better.
Visit your local bank and get pre-approved for a car loan. This one step cannot only save you a lot of time at dealership, but it will also save you money most of the time. By getting a loan at your bank, you can negotiate your interest rate more effectively; thus, lowering your overall payment.
Purchasing a vehicle from private parties is a great choice, but have a mechanic give it a once over.
If the current owner declines to let you do this, take that warning sign to heart. It is possible that there are issues that a layman cannot detect that will have an impact on the vehicle's value. It can be dangerous to buy such cars without doing your homework.
Make sure you test-drive any car before purchasing. This is true even if you've driven another car of the same model. It's important to know how this exact car handles. There might be a slight difference or mechanical problems that you won't pick up without a test drive.
Make a wish list of cars that you are interested in.
You have seen many cars in advertisements and on the road. It should be easy for you to build a solid list of vehicles that would suit your style. You can add a couple of dream cars that seem out of your range; however, be realistic about what you can afford.
Do not mention trade-ins, incentives or down payments until you already have a price commitment on the car of your choice. Smaller things like down payments, and incentives are items that should be subtracted from the bottom line. Also, you will typically end up with a better overall price if you negotiate the deal from the onset.
Remember that the vast majority of salespeople must meet quotas either weekly or monthly. If you go car shopping at the end of the month, you will be able to get some interesting deals. The sales staff will want to sell you a car to meet their goals. This gives you a bit more leverage in your bargaining.
Auto
Visit an auto show so you can more easily determine which types of vehicles would suit your needs. You can compare so many different makes and models all at once. It will also give you a chance to talk to many knowledgeable people all in one location. After leaving a car show, you may even have decided upon the right car for you.
Most of us are looking for the best possible deal when shopping for our next vehicle. One way you can get a great deal is by utilizing the time of the month to your advantage. At the first of each month, auto dealerships must pay for each of the cars they have on their showroom floor. So, at the end of each month, these dealers are more apt to negotiate so they can get rid of some of these vehicles. If you shop during the last week of the month, you can get the best deals!
Car shopping is a good mix of stress, fun and financial worries. However, now that you are armed with some great car-shopping advice, you are ready to go out and find your next dream car. By heeding the advice you've just read, you can improve your chances of finding the best vehicle for the best price.